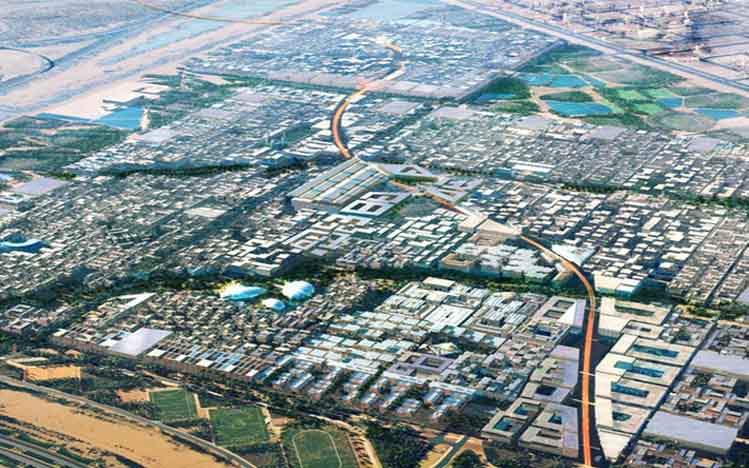 KANALCOIN NEWS – Bitcoin mining expert Jaran Mellerud reports on the development of Bitcoin (BTC) mining in the United Arab Emirates (UAE), (6/7/2023). As a follow-up of partnership steps with countries in the Middle East Region. As well as a digital asset branch of Abu Dabi's wealth.
As is known, the United Arab Emirates is a country targeted by Bitcoin as a center for crypto mining in the Middle East.
Bitcoin Mining in the Middle East
This mining revolution has its origins in the digital asset arm of Abu Dhabi sovereign wealth fund Zero Two partnering with local Bitcoin mining company Phoenix Technology. This started in 2021 yesterday. Then it continues this year to carry out mining for the second time. Mining with the US Digital Marathon public.
According to Mellerud, the power energy requirement for Bitcoin mining operations has a capacity of around 400 megawatts. This is equivalent to 4% of Bitcoin's global hash rate. And as a semi-government project that is developing, this capacity may exceed 600 MW by the end of this year
"Assuming an average energy efficiency of 30 J/TH, bitcoin miners in the UAE should generate around 13 EH/s, corresponding to 3.7% of Bitcoin hashrate."
What's more, the UAE is currently building the largest power plant in the Arab world with a capacity of 4 gigawatts which will be further expanded this year. And that means the use of nuclear can increase demand flexibly.
Shifts in Mining Energy Sources
The big source of electricity in the UAE does not only rely on natural gas. Because this country has vast solar fields with abundant sources of electrical energy.
Energy is also sourced from waste from desalination plants that are wasted. Which will be directly distributed to the mining operation area. According to some researchers, this could be a pretty bright future for the Bitcoin mining industry.
"Overall, the UAE will become an increasingly important bitcoin mining nation over the next few years and could provide a case study for other Middle Eastern countries to follow." Said the researcher.
The hash price of mining or profitability has increased even though it remains at a low level. That is around $ 0.077 per terahash per second (TH/s) per day. And during the bull peak hashrate index recorded a hash value of $ 0.40 TH/s/day.
Going forward, the mining analytics platform reports the network hash rate is also nearing its peak level at 368 EH/s.
Not only for the Middle East Region. Bitcoin mining in the UAE can also be a bright future for the development of Bitcoin globally.
Bitcoin mining in UAE is not such a big deal. Considering that the UAE has abundant natural gas sources of electricity. Although now there has begun to be a shift in the use of nuclear energy and from sunlight.
(*)