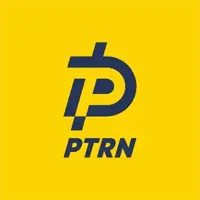 ICO
Ongoing
Jul 04 – Sept 30, 2023
About
PTRN is part of a unique AI-powered decentralized network, aiming to make data accessible, affordable and transparent. PTRN believes data should be open, ensuring that it can be accessed without restriction or paywalls.

PTRN, the fastest growing data collection utility token, is designed to be used to exchange value in a secure, transparent and fair blockchain based smart contracting ecosystem by providing the necessary tools and infrastructure to any location data contributor in the world and also enables multiple business scenarios and stakeholders to coordinate interactions and exchange value with benefits for all participants. Alternatively, PTRN tokens might simply be sold/exchanged for other crypto or FIAT currencies.

PTRN Token will be used to facilitate the sale, purchase, and exchange of data in PATHEARN's ecosystem. Some of the most important PTRN price fundamentals are Data Demand, Data Supply, PTRN Mining Difficulty, Passive PTRN Investors (holders), Market Speculators, and Third-Party Application Developers.

View More »
Token Information
Ticker PTRN
Network Ethereum ERC20
Contract-Address N/A
Token Supply 300,000,000 PTRN
Start ICO Price 0.24 USDT
Target/Hardcap N/A
Personal Cap N/A
Raise (Not Set)
Score Rate

The ICO Score Rate is based on ICO reviews, ICO Readiness or Eligibility before it takes place including Product MVP / Project, Team Profile, KYC, Traction (Early Investor, Partnership, etc.), Active Social Media, Company Legality (Doc & Audit), Marketing, from some methods, is not a token performance score after the ICO ends.
Presale
Pre-Sale

Ongoing
Date Jul 04 – 30 Sept, 2023
Tokens Sold (-%) 27,000,000 PTRN
Price 0.24 USD
Target/Hardcap 6,480,000 USD
Launchpad Platformptrn.ai
📝 Note: Lock Up Period 24-36 Months
Sale

Upcoming
Date TBA
Tokens Sold (-%) 15,000,000 PTRN
Price 0.057 USD
Target/Hardcap 8,550,000 USD
Launchpad PlatformTBA
📝 Note: Lock Up Period 24-36 Months
View More »
Video / Screenshot
Tokenomics Review
Total Supply: 300,000,000 PTRN
Network: Ethereuem ERC20
Token Contract: N/A
Team
| Name | Position | Social Media |
| --- | --- | --- |
| Dr. Alexander Thume | Finance/Transportation | – |
| Mr. Manfred Multz | Industry/Automotive | – |
| Mr. Lukas Wadsack | Legal Compliance | – |
| Mr. Yuri Mechev | Technologyr | – |
| Mr. Christo Peev | Technology | – |
| Mr. Christo Daskalov | Industry IoT | – |
| Mr. Daniel M. Lewin | Strategy/Community | – |
| Mr. Nikola Stojanow | Investment and Blockchain | – |
| Mr. Martin Yordanov | Legal | – |
| Mr. Kosta Cholakov | Insurance | – |
View More »
RoadMaps
Q3-2022
BLOCKCHAIN ECOSYSTEM DEVELOPMENT
Q4-2022
TRADING LIQUIDITY POOL
Listing on Exchange Schedule
| Date | Exchange Name | Announcement Link |
| --- | --- | --- |
| TBA | KuCoin, Bittrex Global, GateIO, Huobi Prime, HitBtc, Binance | Announcement |
Additional Information
Early Investor:
(Not Set)

Partnership :
ATOS, Mobiliz, Mitsubishi Motors, GPS Bulgria, Outdoor Network, Willi Betz, Auto France 3000, Balkan Star, Evrotransport2000, Car Transporter

The information and data displayed on this page is intended to enrich insights and information and is not used as investment advice or recommendations. Do your own research or contact your independent advisor before deciding to invest.