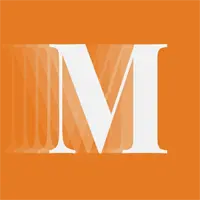 ICO
Ongoing
Jun 14 – Sept 20, 2023
About
MaxiSwipe is poised to disrupt the cryptocurrency and forex trading industry with its innovative platform and user-centric approach. By combining cutting-edge technology, AI-driven recommendations, and a swipe-operated interface, MaxiSwipe offers a seamless and intuitive trading experience for users of all backgrounds. Our mission is to empower individuals worldwide to participate in the financial markets, making trading accessible, transparent, and rewarding.

With a vision to become the leading global trading platform, MaxiSwipe aims to redefine the boundaries of what is possible in trading. Through the power of AI, blockchain, and user-centric design, we strive to inspire a new generation of traders and investors, enabling them to unlock their full potential and shape their financial futures.

The features offered by MaxiSwipe, such as swipe-to-trade, AI-driven recommendations, copy trading, and the AI-based chatbot, enhance user experience and provide valuable insights for informed trading decisions. Additionally, the integration of the MXIP token offers various benefits, driving demand and fostering platform growth.

View More »
Token Information
Ticker MXIP
Network Binance BEP20
Contract-Address 0xD1b…6c1e6
Token Supply 100,000,000 MXIP
Start ICO Price 0.12 USD
Target/Hardcap 11,000,000 USD
Personal Cap N/A
Raise (Not Set)
Score Rate

The ICO Score Rate is based on ICO reviews, ICO Readiness or Eligibility before it takes place including Product MVP / Project, Team Profile, KYC, Traction (Early Investor, Partnership, etc.), Active Social Media, Company Legality (Doc & Audit), Marketing, from some methods, is not a token performance score after the ICO ends.
Round Table (Token Sale)
Pre-Sale 1

Ongoing
Date Jun 14 – Jul 14, 2023
Tokens Sold (10%) 10,000,000 MXIP
Price 0.1 USD
Target/Hardcap 1,000,000 USD
Launchpad Platformico.maxiswipe.com
📝 Note: –
Pre-Sale 2

Upcoming
Date Jul 17 – Aug 16, 2023
Tokens Sold (10%) 10,000,000 MXIP
Price 0.2 USD
Target/Hardcap 2,000,000 USD
Launchpad Platformico.maxiswipe.com
📝 Note: –
Public Sale

Upcoming
Date Aug 21 – Sept 20, 2023
Tokens Sold (20%) 20,000,000 MXIP
Price 0.4 USD
Target/Hardcap 8,000,000 USD
Launchpad Platformico.maxiswipe.com
📝 Note: –
View More »
Video / Screenshot
N/A
Tokenomics Review
Total Supply: 100,000,000 MXIP
Network: Binance BEP20
Token Contract: 0xD1bb46c6Bf8fA19fd21C793D15d537b66366c1e6
Team
N/A
RoadMaps
Phase 1: Q1-Q2 2023
Design and Development, Content Creation and Branding, Information and Documentation.
Phase 2: Q2-Q3 2023
ICO Launch Preparation, Marketing and Promotion, Launch and Token Sale.
Phase 3: Q3-Q4 2023
Customer Support and Communication, Post-ICO Evaluation and Analysis.
Phase 4: Q1-Q2 2024
Platform Development, Beta Launch & Testing, Iterative Development and Optimatization.
Phase 5: Q2-Q3 2024
Platform Launch and Expansion, User Acquisition and Marketing, Platfrom Expansion and Integration.
Phase 6: Q3-Q4 2024
Growth and Long-term Sustainability, Continue Community Engagement and Support.
Listing on Exchange Schedule
| Date | Exchange Name | Announcement Link |
| --- | --- | --- |
| – | – | – |
Additional Information
Early Investor:
(Not Set)

Partnership :
(Not Set)

The information and data displayed on this page is intended to enrich insights and information and is not used as investment advice or recommendations. Do your own research or contact your independent advisor before deciding to invest.