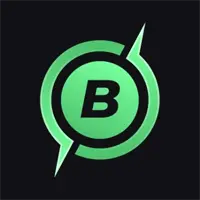 ICO
Ongoing
Apr 08, 2023 – TBA
About
Betix is the next-generation dApp for all sport enthusiasts where anyone can come together, place their predictions on the blockchain, set prediction price and start selling their future predictions.

It is very simple – if you are doing any kind of sports and you love to watch it, you can now place your predictions on Betix and sell your thoughts to anyone on the internet. In simple words – you are making money just from your thoughts.

Sports have become one of the biggest entertainment industries in the world, and that is why Betix are coming in to increase it even more.

View More »
Token Information
Ticker BETX
Network Binance BEP20
Contract-Address 0xbb51…80b29
Token Supply 1,000,000,000 BETX
Start ICO Price 0.005 USD
Target/Hardcap 1,000,000 USD
Personal Cap N/A
Raise (Not Set)
Score Rate

The ICO Score Rate is based on ICO reviews, ICO Readiness or Eligibility before it takes place including Product MVP / Project, Team Profile, KYC, Traction (Early Investor, Partnership, etc.), Active Social Media, Company Legality (Doc & Audit), Marketing, from some methods, is not a token performance score after the ICO ends.
Round Table (Token Sale)
Stage 1

Ongoing
Date Apr 08, 2023 – TBA
Tokens Sold (-%) N/A BETX
Price 0.005 USD
Target/Hardcap 1,000,000 USD
Launchpad Platformbetix.io
📝 Note: –
Video / Screenshot
N/A
Tokenomics Review
Total Supply: 1,000,000,000 BETX
Network: Binance BEP20
Token Contract: 0xbb512218ba9a7C5595cc2c55AD3102a88F280b29
Team
| Name | Position | Social Media |
| --- | --- | --- |
| Thomas (Footie) | CEO, Founder | – |
| Yan (Basie) | CEO, Founder | – |
| Richard (Rugby) | Lead UI/UX Designer | – |
| Ahmed (Volley) | Blockchain & Frontend Developer | – |
| Hamza Tennie | Mobile Application Developer | – |
RoadMaps
2022 Q4 – 2023 Q1
Research, Website & dApp v1 Launch, Community forming, Ecosystem design, token contract.
2023 Q2 – Q3
Team expansion, Marketing strategy, Partnerships, Presale launch, CoinGecko, CoinMarketCap, CoinSniper Listings.
2023 Q4 – 2024 Q1
Cross-chain dApp integration, Regular AMA/Telegram Discussions, Airdrop campaign, V2 Design works, Community contests.
2024 Q2 – 2024 Q3
Development of v2 dApp, BETA Release, DEX Listing, Paid Press Releases, Influencer Marketing Partnerships.
Listing on Exchange Schedule
| Date | Exchange Name | Announcement Link |
| --- | --- | --- |
| – | – | – |
Additional Information
Early Investor:
(Not Set)

Partnership :
(Not Set)

The information and data displayed on this page is intended to enrich insights and information and is not used as investment advice or recommendations. Do your own research or contact your independent advisor before deciding to invest.