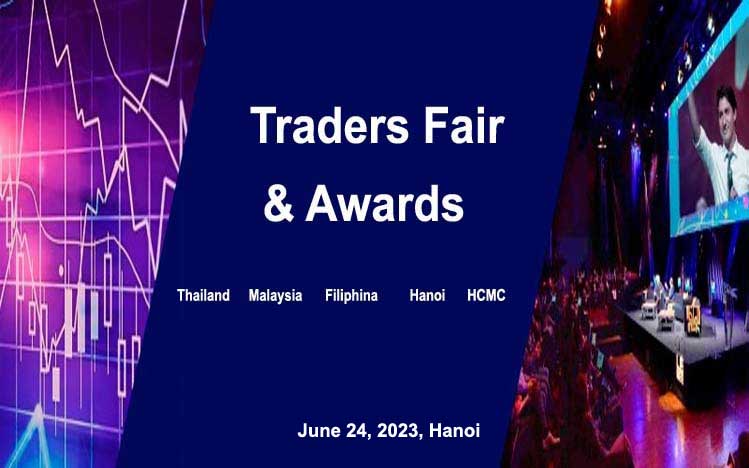 – This event has ended, see other events in the Events Calendar. –
June 24, 2023
Hanoi, Keangnam Hanoi Landmark Tower, Plot E6, Cau Giay Urban Area, Tu Liem District, Vietnam
tradersfair.com/hanoi
---
Traders Fair Vietnam Hanoi 2023 is a series financial Traders Fair events which started in 2018 in Asia and Successfully Conquering the world Country by Country.
Regulator Sports of The Show include Bangkok, Manila, Hanoi, Singapore, Johannesburg, Seoul, Ho Chi Minh City but not limited to it. Traders Fair is that one show that balances the classic offline under one roof with innovative vibe of 21st Century.
What makes Traders Fair so uniquely successful is its interactive format featuring educational seminars and workshops with most respected gurus, next level networking with international brands and influential people of the industry, lucky draws, fun and marketing at its top as well as trading experts from all over the world sharing their experience about trading.
Traders Fair Vietnam Hanoi 2023 will be held on June 24, 2023 at InterContinental Hanoi Landmark72, Hanoi, Vietnam.
---
Thai Vo, Vietnam Best Trading Guru 2021
Chu Ngoc Cuong, Founder of Investing.vn
Dinh Van Hung, Founder of H2 Capital
Vo Tien Sanh, Full Time Master Trade ,CEO at Wisd Uni Company
To Trieu, Founder of tohaitrieu.net
Phuc Truong, Founder of PTsolutions agency
Dzung Hoang, Fund Manager of ACE Capital Group
---
Tradingview Pine Script: Build and backtest trading strategies
Find a leader in the market or experience it yourself, learn trading
Finance and Technology
---
Linkedin : linkedin.com/groups/8251926
Facebook : facebook.com/TradersFair
Instagram : instagram.com/tradersfair.asia
---

Finexpo
Contact
Email:
info@finexpo.org
Login to View
---