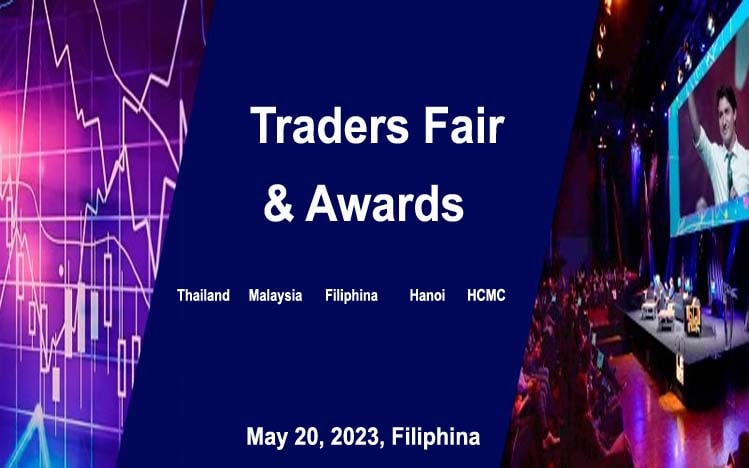 – This event has ended, see other events in the Events Calendar. –
May 20, 2023
Metro Manila, Edsa Shangri-La, 1 Garden Way, Ortigas Center, Mandaluyong City, Philippines
tradersfair.com/philippines
---
Traders Fair Philippines 2023 is a series financial Traders Fair events which started in 2018 in Asia and Successfully Conquering the world Country by Country.
Regulator Sports of The Show include Bangkok, Manila, Hanoi, Singapore, Johannesburg, Seoul, Ho Chi Minh City but not limited to it. Traders Fair is that one show that balances the classic offline under one roof with innovative vibe of 21st Century.
Traders Fair Philippines 2023 will be held on May 20, 2023 at Edsa Shangri-La, Manila, Philippines.
---
Larry Collin, CEO – Forex Trading Philipphines
Celeste Rodriguez, Founder of Rooting for Celeste
Jonathan Lou Reyes, Co-Founder of PAFTI
Mark Joseph T. Fernandez, Master of Copy Trading, Founder of FinancePH
Emmanuel Deiparine, Cryptocurrency Trader
Gilbert Lazaro, Stocks & Crypto Trading Educator, Founder of 8Chain
Myrtle Anne Ramos, Founder & CEO at Block Tides, PlaceWar
Marvin Favis, CEO of Cryptoverse Trading Academy; CEO Favx Capital & Top Crypto Influencer in The Philippines
Emerson Fonseca, CEO and Co-Founder of The BLOKC
Gerome Lazaro, Crypto Content Creator, 8 Chain Co-Founder, San Lazarus Guild Co-Founder, Verified p2p Merchant
Manman Cezar, Bitskwela Marketing Core contributor and Bitskwela Resident Trader
Aaron Lay, Bitskwela Resident Trader
Ken james Berry, CEO & Founder of Blockchain Network Philippines
Coach Miranda Miner, CEO and Founder, Global Miranda Miner Group and FeastGold
John Reinel Penetrante, Founder and CEO of Wise Investors PH
Engr. Valentino A. Mendoza, Senior Trader, FINMAC Senior Instructor and Head Educator
Gab Santos, Market Analyst at ATFX
Alexander Manabat Jr, Vantage Philippines Analyst
Martin Lam, ATFX's Chief Analyst of Asia Pacific
---
Income Opportunities in Crypto
Starting your Forex Trading Journey
Understanding #Bitcoin Crypto trading signals brought upon by MacroEconomic Factors
TBA
---
Linkedin : linkedin.com/groups/8251926
Facebook : facebook.com/TradersFair
Instagram : instagram.com/tradersfair.asia
---

Finexpo
Contact
Email:
info@finexpo.org
Login to View
---